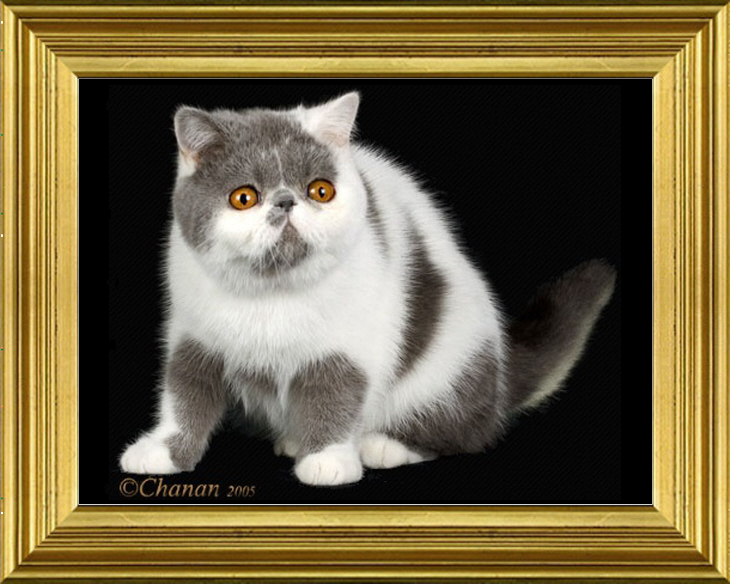 Née Le 28/08/2004
Mille fois Merci à Mon amie Magali Guillot ( Addict Cattery) pour cette merveille de beauté, de caractère et de rondeur et si facile à vivre. Après Shalimar, la magnifique persane qui vit chez ma soeur, je n'ai eu aucune hésitation à adopter Betty. Merci pour ton séreiux, ton honnêteté et tes conseils.
N'oubliez pas de voir mes liens amis ou tout simplement interessant en bas de page.
Thanks a million to my Friend Magalie Guillot (Addict Cattery) for letting me have this marvellous kittie, full of joy, temperament and well put together. After Shalimar, the beautiful particolour persian who belongs to my sister, I didn't hesitated one minute to adopt her. Thanks again for your honnesty and your precious advices.
Do Not Forget to have alook at my french or simply interested links in persians and Exotic Shortair breeders.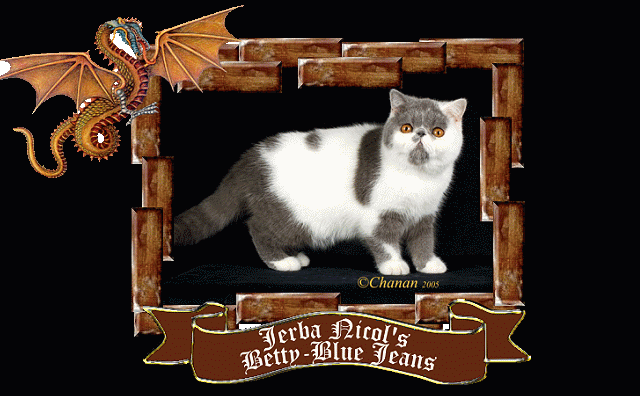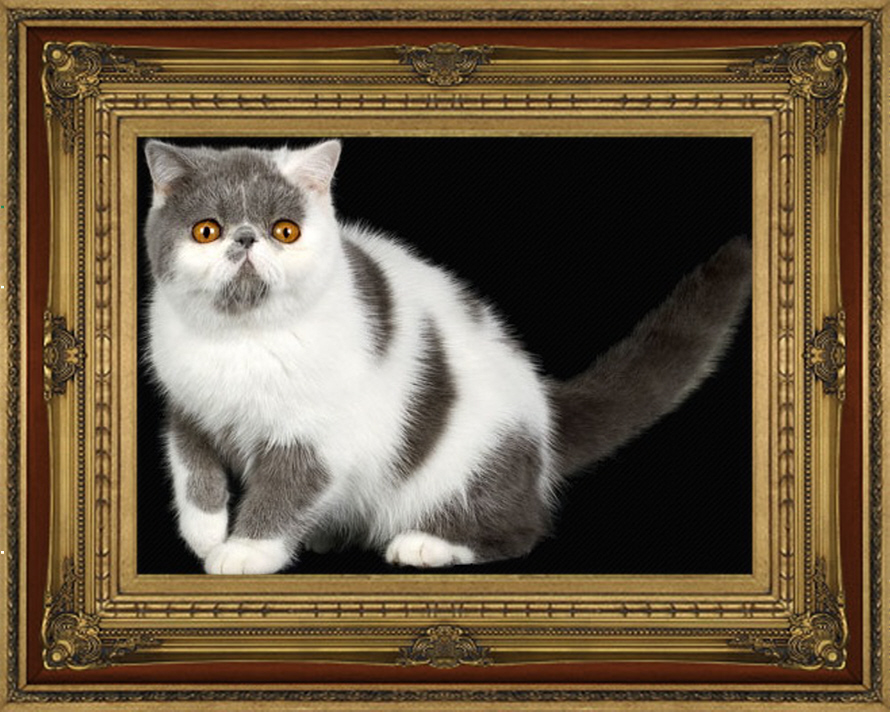 Bocasanas's Ziggy Stardust

CFA GRC Diamante Of Bocassana

Brettonpark Joy

Katabuv's this Bud's for you

Gr INT CH Ixirlion's Bolero

Int Ch. Jerba Nicol's Reno-Raines

Int Ch. Pr Tocambar's Ice Bear Of Jerba Nicol

Gr Int Ch. Take me Home of Purdy's Home